Overview
Opportunity Description
Sustainability Communications Specialist
Remote, Summer & Academic Year


Campus Sustainability Office
The Cornell University Campus Sustainability Office is seeking a summer student intern to work on communications projects such as writing news stories, updating website content, designing & implementing social media campaigns, creating posters and graphics, and other creative communications projects.  
This is a part-time paid internship for current Cornell graduate or highly-qualified undergraduate students beginning Summer 2020 with the potential to continue through the full FY20 academic year (Fall 2020 and Spring 2021).  Summer hours are 20hrs / week.  Academic year hours are 10hrs / week. 
*Note that due to COVID-19 this position is anticipated to be 100% remote through Summer 2020, and on-site with the Campus Sustainability Office beginning Fall 2020. 
How to Apply:
Submit the following materials to sustainability@cornell.edu by 5pm April 17th, 2020.
Resume and cover letter
Example of writing or professional communications work (web links OK)
Contact information for 2 references
Three dates and times you are available for a 1-hour virtual interview April 21st - 28th
---
About this Position
The role of the Sustainability Communications Specialist is to support the Campus Sustainability Office Communications Team in writing, preparing, and implementing communication on the growth and success of campus sustainability initiatives at Cornell University. Responsibilities include helping to edit or write approximately 1 news story per week on a campus sustainability topic such as food waste, renewable energy, or sustainability engagement programs, creating social media campaigns for key events and news including Instagram stories, and updating the Sustainable Campus website with new resources and information. 
Responsibilities
Writing 1-2 news stories per week in a professional tone (using the 5 Ws, journalistic reporting)

Providing editorial and copy editing overview for writing in news stories & web materials

Creating and implementing website updates such as new information or content (previous web experience using Drupal or other CMS systems helpful, but not necessary).

Creating professional-quality social media content for Facebook, Twitter, and Instagram to promote ongoing sustainability news, events, and opportunities

Creating "evergreen" social media content to promote existing sustainability resources such as engagement programs, toolkits, etc.

Creating social media campaigns (i.e. Instagram stories) for key events

Support Campus Sustainability Office staff with various communication, media, analytics, tracking, content development, and other projects as needed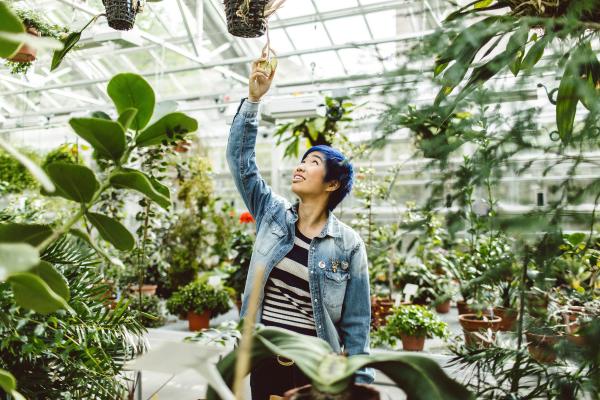 Required Skills
Applicants must be extremely strong writers and editors and should have some communications or marketing experience, such as writing, social media management, or communications project management. 
Outstanding professional editorial and writing skills.  Able to synthesize information, perform interviews, and write professional copy

Ability to work on a deadline

Knowledge of and interest in sustainability topics and communication

Experience creating professional / consistent social media content

Ability / experience using a web content management system, basic HTML proficiency a plus

Ability / experience using a social media management tool (Sprout Social / Hootsuite) a plus

Some graphic design capacity (i.e. using tool such as Canva) a plus
Dates & Hours
Position will begin May 2019 and continue through August 2019, with exact start and end dates flexible. 
This position may be continued through Fall and/or Spring pending performance during summer and student interest.  Applicants interested in long-term continuity preferred. Position is 20hrs/week during Summer, 10hr/week during academic year. 
Salary & Work Environment
Salary: Salary commiserate with experience.  Pay begins at $11.10/hour
Location: (Note that as of April 2020 due to COVID-19 restrictions, all work is anticipated to be online.  Applicants must have access to a quiet workspace to perform these duties.
About Our Office: The Campus Sustainability Office is a fun, close-knit community where interns and fellows are true members of a team.  Time for professional development, team-building, and campus exploration is a part of our working hours.  Our interns have gone on to work for Google, marketing companies, energy consulting firms, and more. 
The Campus Sustainability Office is also an award-winning team with a national impact.  Our staff works to empower, equip, and engage the Cornell campus community to model and invent solutions necessary for a healthy and resilient future, and share stories of success with a national and global audience. We manage storytelling for all things sustainability on campus, from waste and dining to renewable energy and social sustainability progress, implementation of the Climate Action Plan and goal to reach neutrality by 2035, and collaborative projects with student, staff and faculty teams. Learn more about our team.