Overview
Opportunity Description
The Campus Sustainability Office is looking for volunteers for Orientation EcoReps. In this role, you will act as a first point of contact for students to learn about Cornell's sustainability mission. You will be trained on the university's newest initiatives, and given practical knowledge that you can use on/off campus and share well beyond New Student Orientation. You will give new students a head start in understanding Cornell's waste sorting rules (which vary by county, state, and country).
Additional Details
By volunteering you will receive the following:  
Limited Edition: Sustainable Cornell T-shirt 

"THINK BIG | live green" Button

Early Arrival approval for students with on-campus housing 

... and a huge amount of gratitude from our office!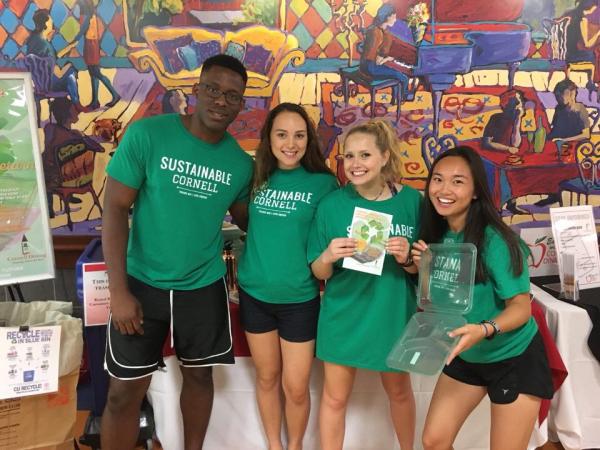 About the Campus Sustainability Office & Sustainable Campus 
The Campus Sustainability Office works with all 30,000 Cornell students, faculty and staff to empower, equip, and engage the campus community in creating the solutions necessary for a healthy sustainable campus, community, and world.  More information on how we are creating one of the leading sustainable campuses and other initiatives visit sustainablecampus.cornell.edu.