Overview
This program is on pause until 2024
Opportunity Description
Study European politics and government in Turin, Italy.
Nestled between the Alps and the Mediterranean in the magnificent Piedmont region of northern Italy, the city of Turin provides an inspiring background to study modern European politics and government. 
Immerse yourself in the culture of this remarkable city while taking one or two (consecutive) three-credit courses. The two complementary courses together offer a comprehensive introduction to the contemporary politics of European countries, providing an overview of political institutions, political economy, party systems, and the rise of populist challenges to mainstream politics. The courses can be used to fulfill requirements in the Government major and European Studies minor.
GOVT 3323 Introduction to West European Politics

This course provides an overview of contemporary West European politics by focusing on challenges posed to European political systems by the "Great Recession" and its aftermath. The course starts by providing an overview of the impacts of the 2008-9 banking crisis (which spread from the United States to Europe), the resulting recession, and sovereign debt crisis on European countries. In this first module, we place a special emphasis on the challenges faced by the hardest hit "southern" countries: Greece, Spain, Italy, Portugal, and Ireland. One of these challenges is the rise of "non-mainstream" political parties on the right and the left, such as Golden Dawn and Syriza in Greece. We use this ongoing challenge to pivot, during the second module, to studying European political institutions. Here you will acquire an understanding of political parties, electoral systems, and in particular the electoral consequences of the great recession and how the recession has impacted the party systems in many European countries. Throughout the course, we will take advantage of our location to learn more about Italian politics from local scholars, meetings with politicians, and excursions.

GOVT 3284 Populism and Democracy in Europe

What do Matteo Salvini, Beppe Grillo, Victor Orban, Marine Le Pen, Bernie Sanders and Donald Trump have in common? The answer is - populism. 'Populism' is a term used to describe parties, movements, and leaders from across the ideological spectrum that try to mobilize "the people" against a power elite. The rise of populist politics across Europe in recent times has captured a great deal of attention, but the phenomenon has historical and philosophical roots as deep as democracy itself. This course will examine populism from a range of theoretical and historical perspectives.  It will explore different definitions of populism, as well as the economic, cultural, and political conditions conducive to its rise.  It will also analyze the debates between those who see populism as an authoritarian threat to political pluralism and individual rights, and those who see it as democracy in its highest form. We will study how populism challenges traditional parties and representative institutions, and why it often adopts an exclusionary, ethno-nationalist definition of "the people" that has destructive consequences for immigrant and minority groups, including Jewish populations in Italy and other parts of Europe. Representations of populism in literature and film will be included in course materials, along with works in political theory and comparative politics, newspaper articles, and political communications or advertisements. Integral to the course will be lectures by political figures and Italian scholars active in this field of study, visits to relevant political and cultural institutions, and collaborative small-group assignments.
Courses are taught in English by Cornell faculty, with guest lectures by English-speaking Italian faculty, and hosted by the Einaudi Foundation in Palazzo Tapparelli d'Azeglio in Turin's historic center. The Program includes complementary activities and excursions in Turin and the Piedmont region. You'll share a room in a residential hall at the University of Turin.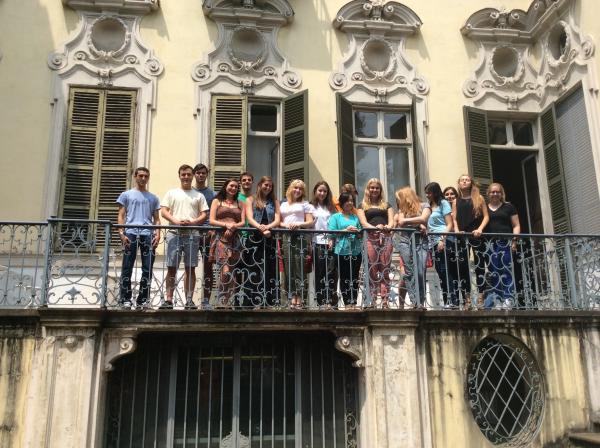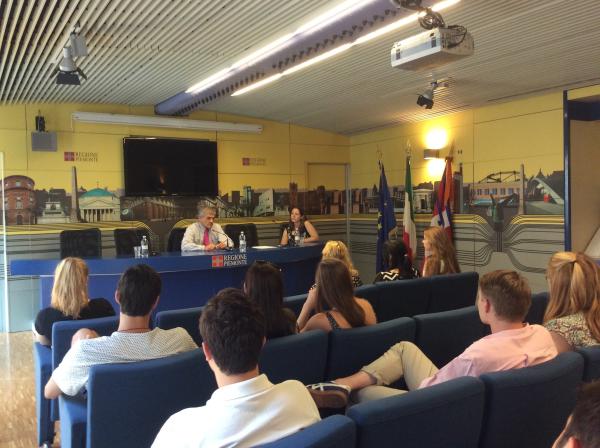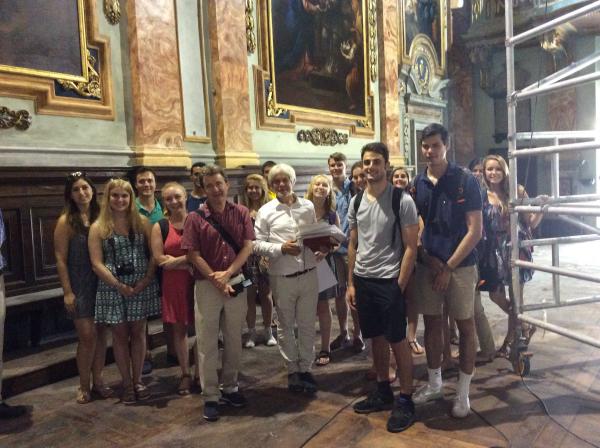 Faculty
Kenneth Roberts, Professor, Department of Government, Cornell University
Kenneth M. Roberts teaches comparative and Latin American politics, with an emphasis on the political economy of development and the politics of inequality. His research is devoted to the study of political parties, populism, and labor and social movements. 
Christopher Way, Associate Professor, Department of Government, Cornell University
Professor Way is an Associate Professor of Government.  His research and teaching interests include international relations and international/comparative political economy.
K.E. von Wittelsbach, Senior Lecturer, Department of Romance Studies and Jewish Studies, Cornell University
K.E. von Wittelsbach teaches in Cornell's Department of Romance Studies and the Jewish Studies Program. She co-founded the Cornell in Turin Summer Program in 2012. Her research interests include: intellectual and political history of Italian, Latin American and Southern European Jewry; 18th century in Italy and the Risorgimento. She is a recipient of the Clark Award for Distinguished Teaching and the Carpenter Award for Academic Advising.