Overview
Opportunity Description
Communications Specialist for the Campus Sustainability Office
Cornell University, Ithaca Campus
Summer Internship - May through August 2019
Potential to continue position during Fall and/or Spring - applicants interested in working for full year are encouraged to apply
Open to graduate and highly qualified undergraduate applicants
The Cornell University Campus Sustainability Office seeks a paid story-telling, communications, media analytics and social media marketing specialist to be a part of the sustainability communications staff during Summer 2019, with option to continue as an intern during the academic year for both Fall & Spring 19/20. 
The Campus Sustainability Office is an award-winning team with a national impact.  Our staff works to empower, equip, and engage the Cornell campus community to model and invent solutions necessary for a healthy and resilient future, and share stories of campus success with a national and global audience. Our offices manages storytelling for all things sustainability on campus, from waste and dining to renewable energy and social sustainability progress.  Help support media coverage and promotion of key sustainability events and resources. Work with a dynamic team supporting communication projects which support the Climate Action Plan and goal to reach neutrality by 2035, topical sustainability coverage in food, water, waste, and transportation, and collaborative projects with student, staff and faculty teams. Applicants must be extremely strong writers and editors and should have some communications or marketing experience, such as writing, social media management, or communications project management.
How to Apply
Send a resume, cover letter, and at least 2 writing samples to sustainability@cornell.edu. Links to online writing OK.  
Applications due April 18th 2019 and will be reviewed on a rolling basis. 
Position Activities
Assist in creative storytelling opportunities to share sustainability leadership and innovation stories from across campus by writing short blogs and news stories

Provide creative design support by producing clean, simple, modern graphics to accompany stories, news, and resources

Support content development for the Sustainable Campus website

Help create dynamic outreach materials to engage students, faculty, and staff in sustainability behavior change programs

Monitor and create metrics tracking for sustainability news and story impact; capture and record relevant sustainability stories and events through the Sustainable Campus website

Create analytics insights for Sustainable Campus website and Campus Sustainability outreach materials and stories across platforms

Research cutting edge communication solutions, outreach and impact strategies, and new technology to enhance sustainability engagement, learning, and culture at Cornell University

Use social media management platform to create news and events stories to share through Facebook , Twitter, and Instagram using stories and other forms of storytelling

Support Campus Sustainability Office staff with various communication, media, analytics, tracking, content development, and other projects as needed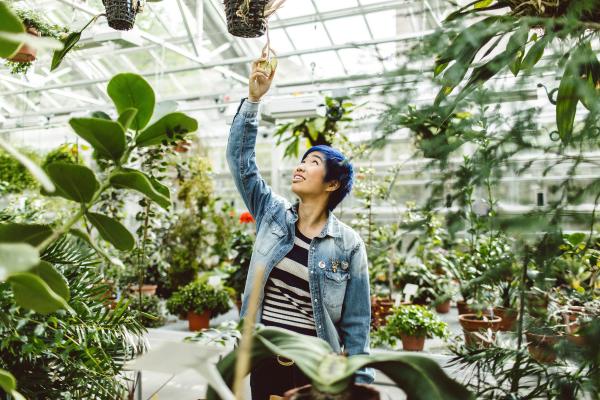 Required Skills
Innovator and self-starter with the desire to perform consistent excellent work

Strong writing and editing skills

Ability to work in a fast paced environment with short deadlines

Ability to learn and use new tools and media platforms quickly and proficiently

Interest and experience in one or more types of communications content development (graphic, writing, new media, etc.)

Familiar with social media engagement strategies for Facebook, Twitter, Instagram

Ability to use a web content management system, basic HTML proficiency, or Drupal familiarity a plus

Familiarity with social media management tools such as Buffer / Hootsuite a plus
Dates & Hours
Position will begin May 2019 and continue through August 2019, with exact start and end dates flexible. 
This position may be continued through Fall and/or Spring pending performance during summer and student interest.  Applicants interested in long-term continuity preferred. Position is 20hrs/week during Summer, 10hr/week during academic year. 
Salary & Work Environment
Salary: Salary commiserate with experience.  Pay begins at $11.10/hour
Location: Work in Humphreys Building, Campus Sustainability Office on the Ithaca campus.  82 bus stops directly outside building, parking nearby.  Some travel for meetings will also be included in work time, as will paid time for team development and learning activities.  Some remote work may be allowed after 1 semester period has passed.  
About Our Office: The Campus Sustainability Office is a fun, close-knit community where interns and fellows are true members of a team.  Time for professional development, team-building, and campus exploration are a part of our working hours.  Our interns have gone on to work for Google, marketing companies, energy consulting firms, and more.  Learn about our team.